The leading cause of tooth loss among adults in the United States is periodontal disease. This oral health problem affects half the adult population and has also been linked to medical conditions affecting your overall health. Fortunately, with checkups and routine dental care, the team at Walnut Grove Dental can help prevent the onset and progress of Chula Vista gum disease. Our state-of-art office uses the most advanced and effective methods of care to prevent, diagnose and treat periodontal disease, keeping your teeth and gums healthy throughout your life.
Gum disease is caused by plaque, which is a sticky film that gathers continuously in your mouth, harboring harmful bacteria that feed on sugar. When plaque gathers below the gum line, it infects and inflames the tissues supporting the teeth, which leads to periodontal disease. While daily brushing, flossing, and limiting your intake of sugar are key elements of maintaining oral health, it's also essential to visit our office for biannual teeth cleanings and exams. With periodic professional teeth cleanings allows, we can thoroughly remove any residual plaque, tartar and food debris from difficult to reach areas between your teeth and gums. Every checkup visit includes a comprehensive examination, using advanced digital radiography, as needed, to diagnose Chula Vista gum disease and other conditions that may be harmful to your oral health early in their onset. The initial phase of gum disease is gingivitis, which may not present with any symptoms or discomfort at first. In some cases, you may notice bleeding or swelling around your gums, especially when you brush and floss. If our dentist diagnoses you with gingivitis, we offer guidance in improving homecare and provide instructions in the best methods of flossing. We also typically recommend a two part periodontal treatment called scaling and root planing. These procedures involve removing plaque buildup from beneath the gums, then smoothing the root surfaces of the teeth to help the gums reattach. Treating gingivitis early on prevents it from progressing to a more advanced stage of periodontal disease.
At Walnut Grove Dental, we provide precise, gentle care to stop Chula Vista gum disease in its tracks. We focus on prevention and early intervention when it comes to your oral health. To learn more or to schedule an appointment, call today.
613 Third Avenue
Chula Vista,CA 91910
(619) 452-3278
By Dr. Heather R. Adams, DDS
May 10, 2019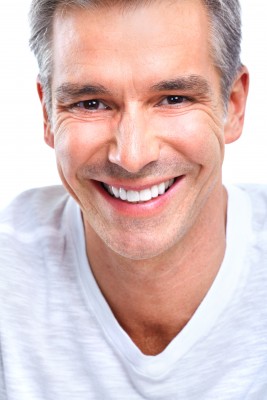 Blog Posts
Follow Us